To contact a faculty member via email, head to the Overview tab directly below the video.

Once there, scroll down until you see the faculty name and photo. Click on the blue contact button, and you'll be taken to a new page where you can directly email the faculty.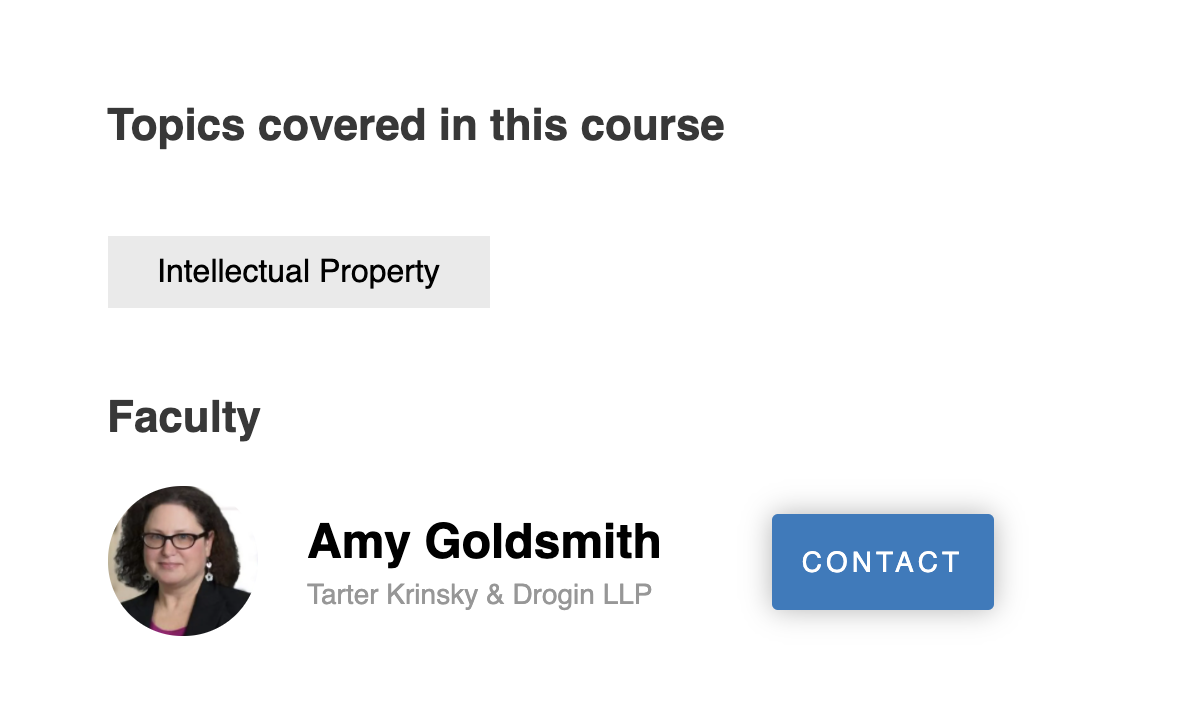 Still have questions? Give us a call at (877) 518-0660 or email us at support@lawline.com and a member of our team will be happy to help!