To get credit for an On Demand course on the Lawline app, follow the steps below:
1. Once you finish watching a course on the app, you'll receive a pop-up message stating, "You've completed this course." Click the "Get Certificate" option to claim the credit. (Alternatively, you can opt-out and select "Not Now" to claim credit later.)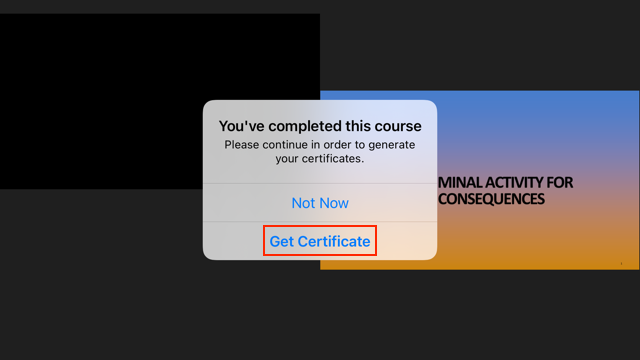 2. Confirm your CLE states by toggling the button to the right and select 'Continue to Evaluation' to move forward.
3. Click 'Yes, I affirm', and fill out a brief evaluation form. Once completed, click 'Submit' to claim credit.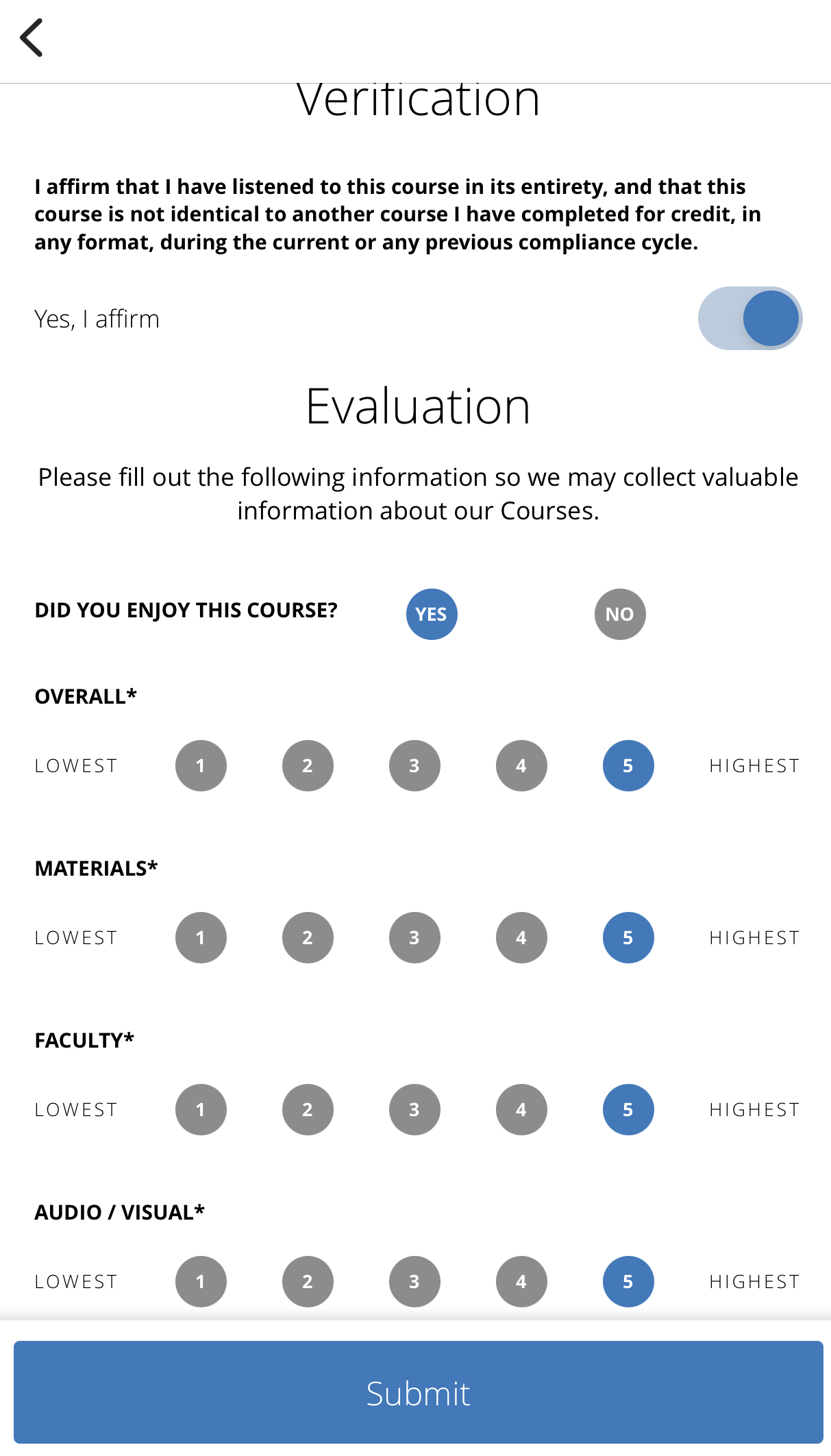 You will see a "Congratulations" message confirming the CLE credits you earned. Your certificate of completion will be immediately emailed to you.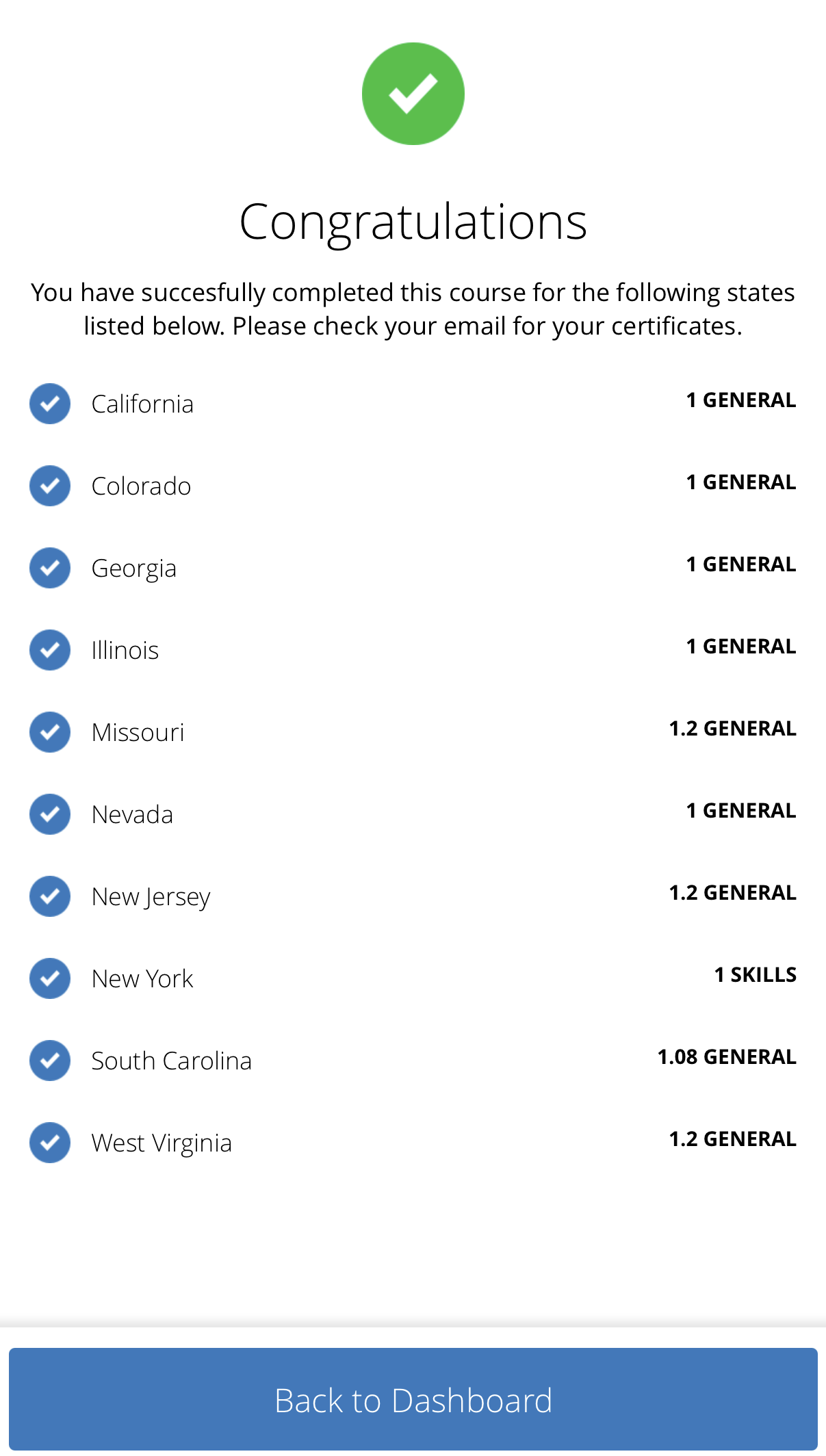 Still have questions? Give us a call at (877) 518-0660 or email support@lawline.com.