When you visit www.lawline.com from a mobile browser, you'll see the login button in the upper right corner of the screen. Click Log In, and follow the steps below: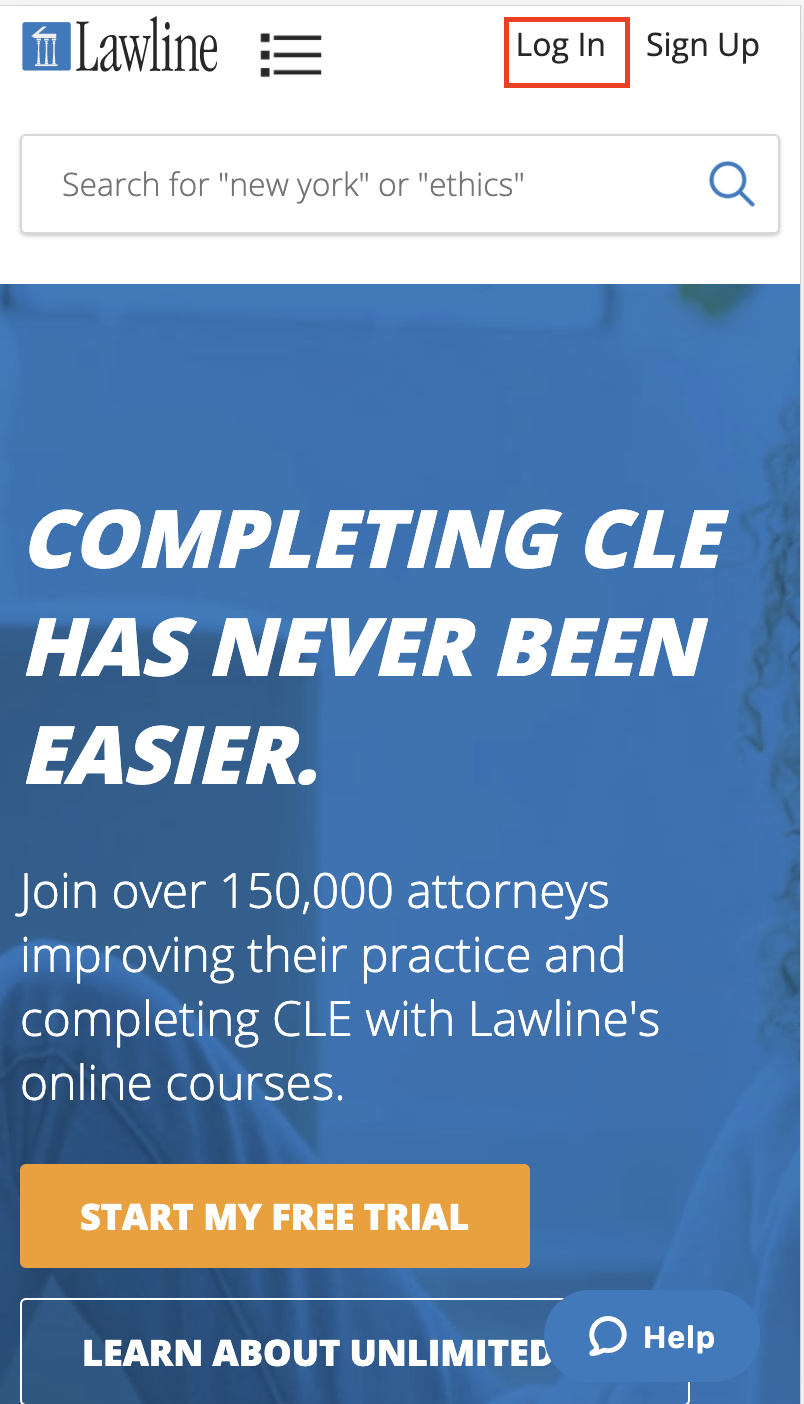 1. Enter your account email address and password, or click on one of your social media account logins: Google, LinkedIn, or Facebook.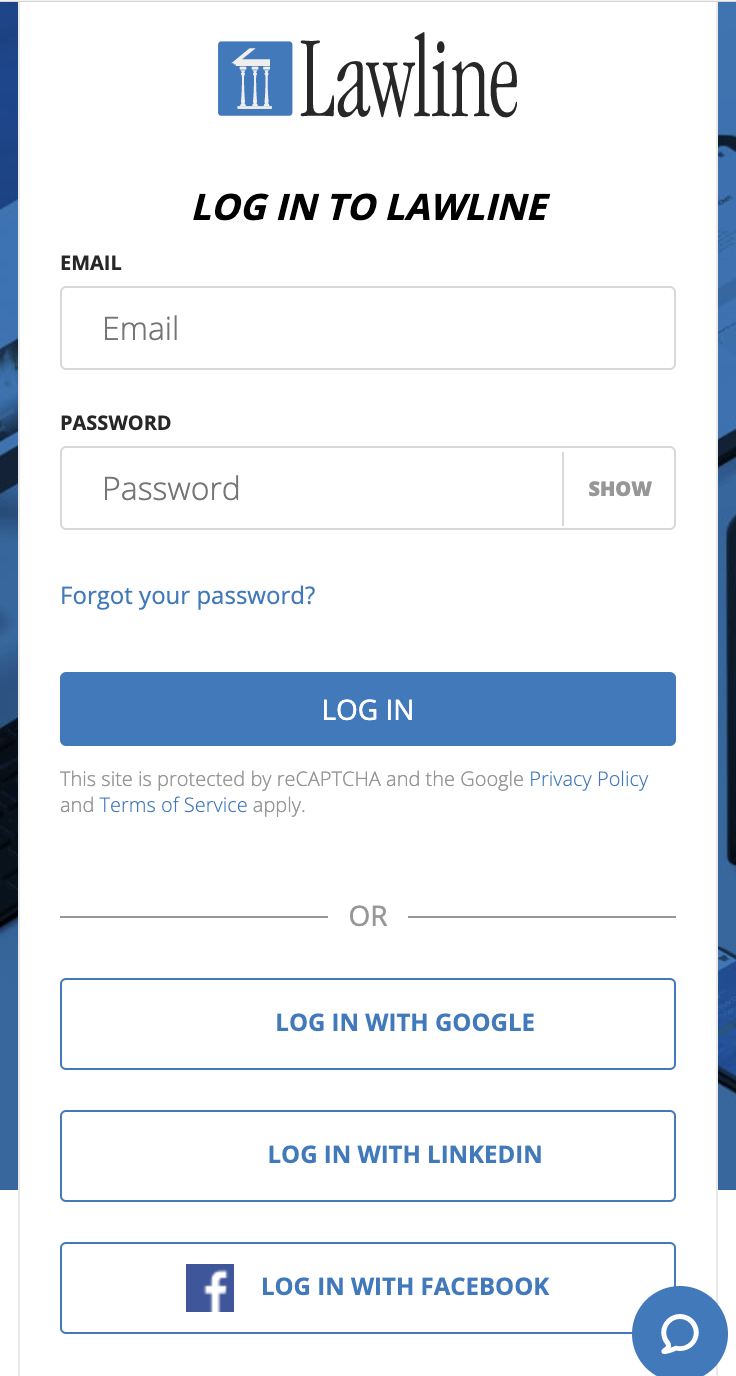 2. If you don't recall your password, please click the "Forgot Password" link to reset it. Check your inbox for the email with a reset password link coming from support@lawline.com.
Don't see the email in the inbox? Check your spam folder. As a best practice, we suggest you add our support email address (support@lawline.com) to your contact list so all of our communications get delivered to your email's inbox.
ProTip: Clicking the Remember Me option will allow for the email and password fields to be automatically filled in each time the site is visited. This feature is supported by most mobile browsers.
3. Follow the on-screen prompts to reset your password, and you'll be all set!
Need help or more information? Please contact our customer support team at support@lawline.com or via telephone at 877-518-0660.