You can watch Lawline courses from your mobile device by visiting lawline.com in your device's Internet browser. The site will look slightly different when formatted for mobile, but all the same functionality is there - you can even pick up a course from where you left off on your computer!
To watch a course already in your account on a mobile device, simply log in to your lawline.com account and follow the steps below:
1. Find the mobile menu by clicking on the circle with your photo or your first initial in the top right corner.

2. Select My Courses from the drop-down menu as shown below.

3. You are now on the page where all of the courses in your account live. The gray bar above the search field allows you to filter the courses in your account between those that you've already started, those you've completed before, and the ones you've saved to watch later!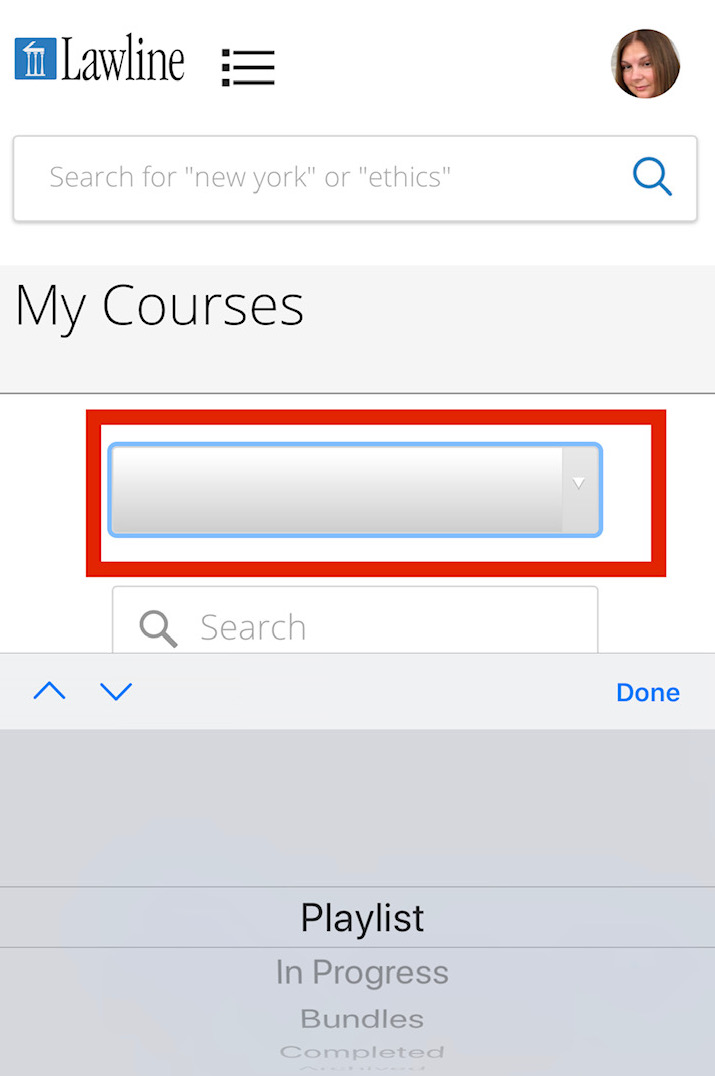 4. Once you've chosen a course to watch, click the Start Course button to be taken to our course center to watch the video.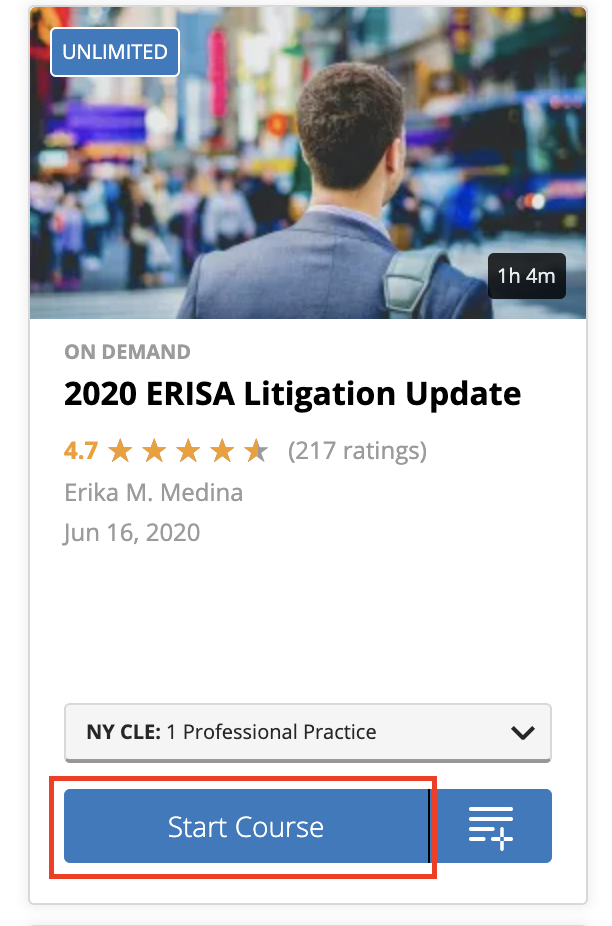 To watch a course that isn't in your playlist yet:
1. Go to the top left corner and click on the Catalog icon as shown below.

2. Browse our catalog by your CLE state, category, or the course format you're looking for.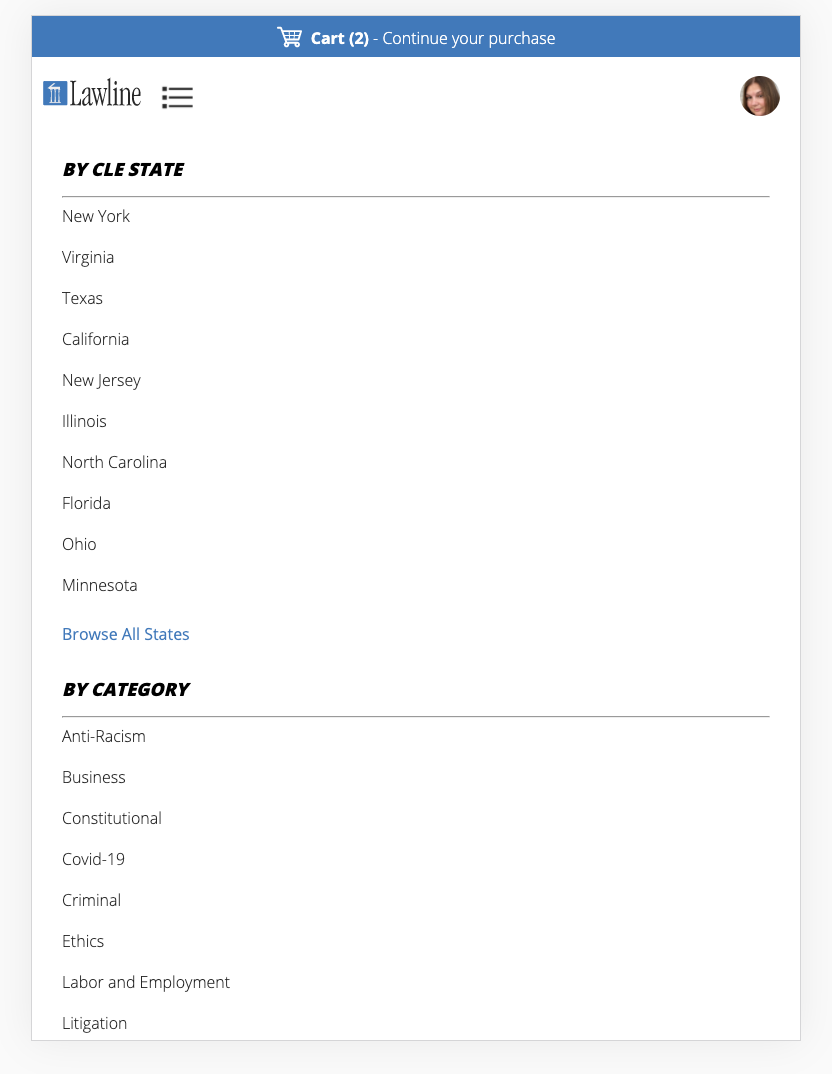 3. Click Start the Course to begin watching, or hit the "+" button to add the course to your playlist to watch later.
Still have questions? Give us a call at (877)518-0660 or email us at support@lawline.com.