Completing a FurtherEd CPE course is a simple process. It begins with starting or continuing a course, then it involves answering all the review questions in each section. Lastly, completing the exam and scoring above a 70%. For more information see the screen grabs below.
Once the Start Course button is clicked the Course Center is opened and instructions for the course will be automatically displayed in addition to a short video tutorial playing.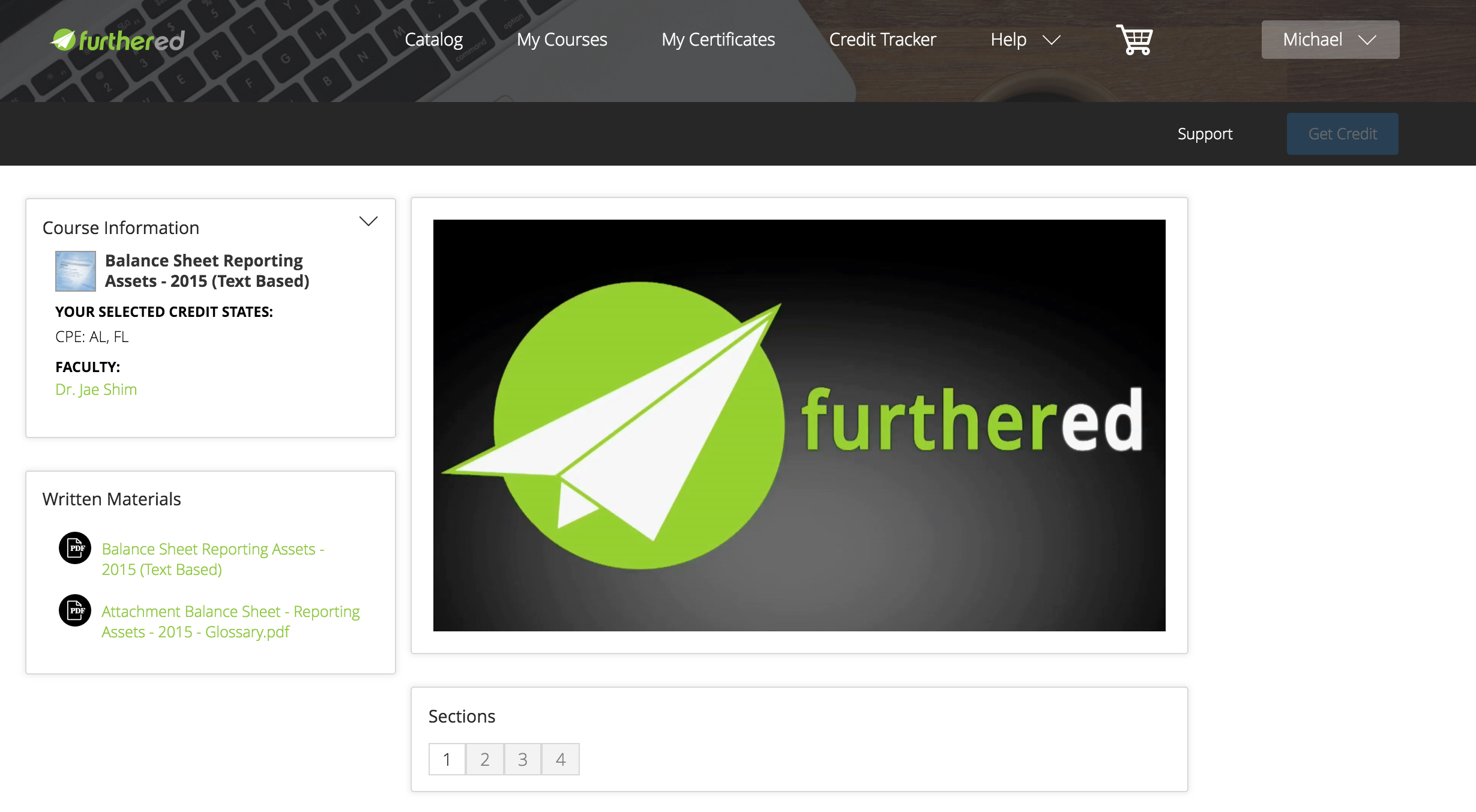 Review Sections
Each course has a mandatory review section that must be completed in order to access the exam. Once all questions in one section are completed click to continue to the next section.

NOTE: The length of the review section is dependent on the course credit amount.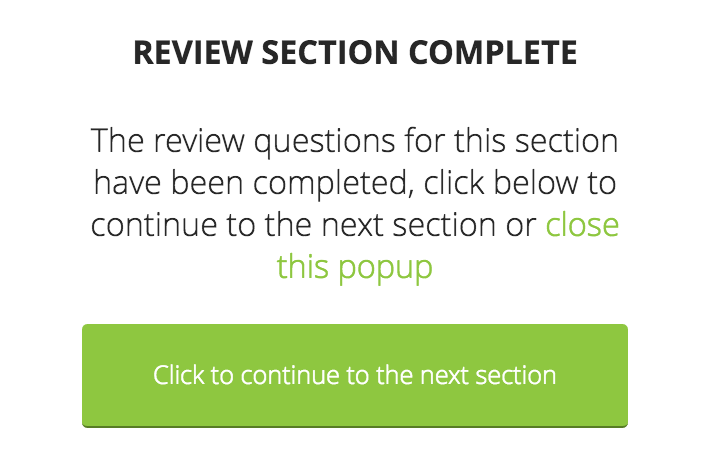 After all sections are completed click to complete the course.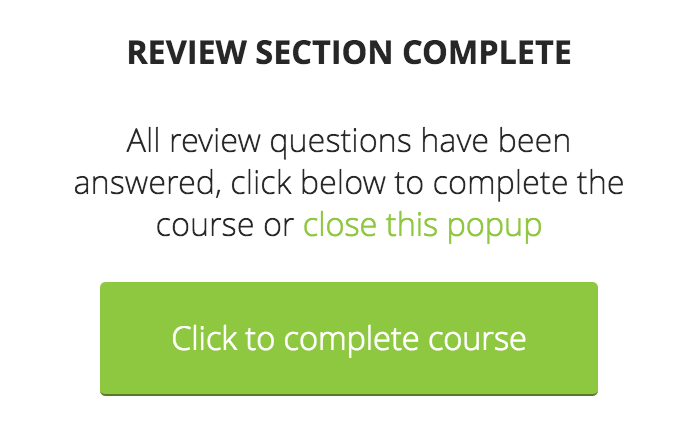 The Exam
Once the Review Section is completed the Exam can be accessed. Similar to the Review sections, fill in each question then select the submit button to have the Exam graded.


NOTE: A score of 70% or higher is needed to pass an Exam. Each Exam can be attempted 10 times. 


Once the Exam has been passed click Fill Out Evaluation to advance and receive a Certificate of Completion. 




Need help or more information? Please contact our customer support team at support@furthered.com or via telephone at 877-518-0660.