To remove courses, click the Options Button (...) on the course.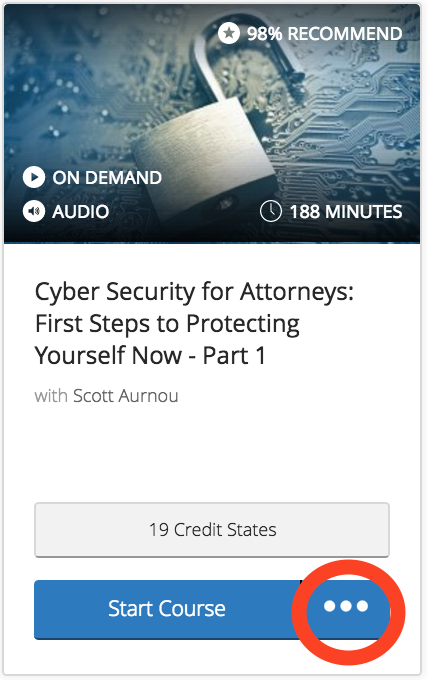 Then choose the option to Hide from My Courses.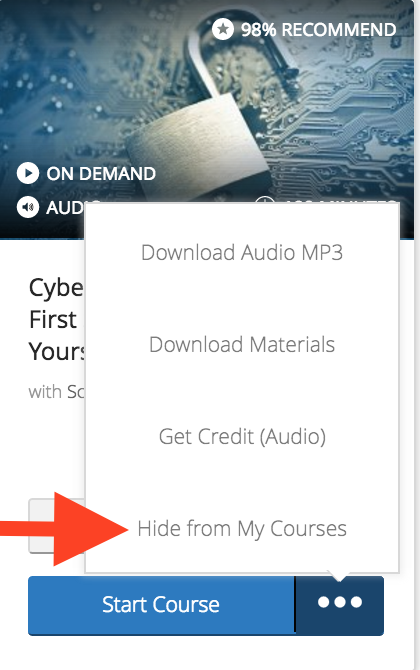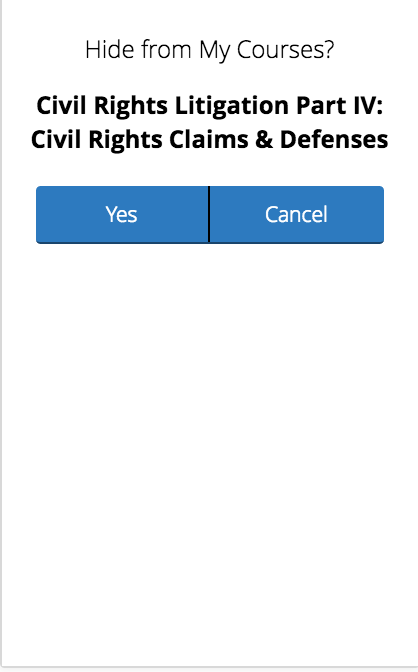 Choosing Yes will remove the course from the My Courses section, however the course can still be accessed from the course catalog if you choose to add it at a later point.

Need help or more information? Please contact our customer support team at support@lawline.com or via telephone at 877-518-0660.