1. Select the ... icon in the top right corner of the browser window to get to the settings menu.

2. In the settings menu, towards the bottom, click on Choose what to clear.
3. Select Cookies and saved website data and Cached data and files. After the two are marked click on clear.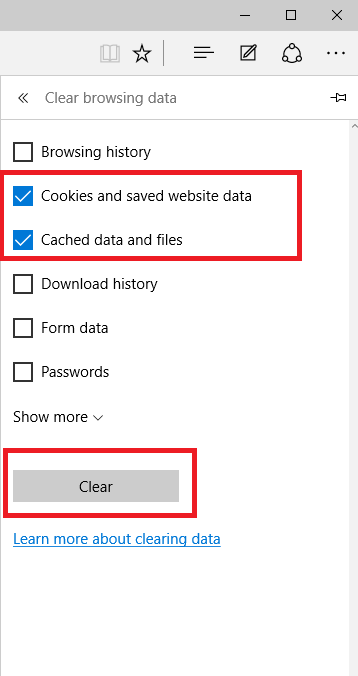 Need help or more information? Please contact our customer support team at support@lawline.com or via telephone at 877-518-0660.