The Lawline app conveniently lets you download video and audio courses to your device. To download a course within the Lawline app, follow the steps below:
1. Click on the course you want to take to and then select the 'Download Course' link as shown below.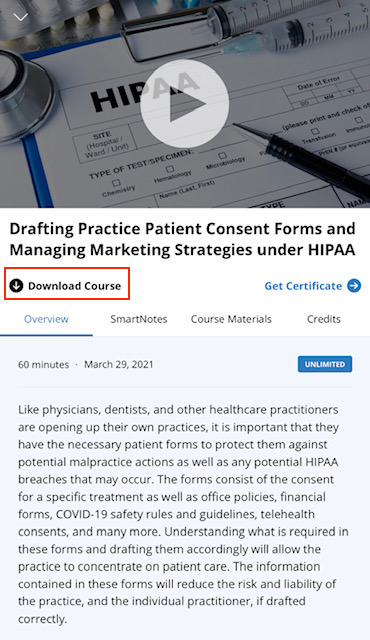 2. Select the file format 'Video" or 'Audio'. Once the download is completed you'll be able to watch or listen offline by clicking the Play button.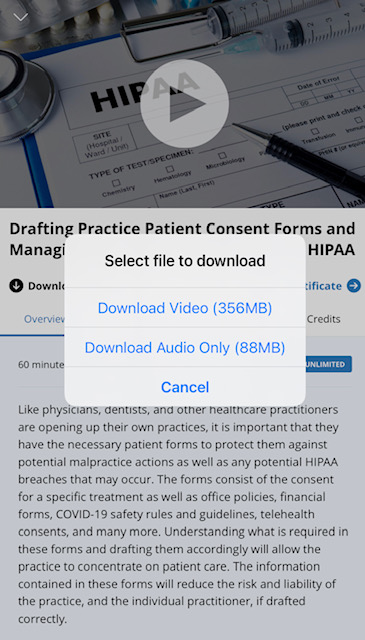 If any of your states are ineligible for credit, you will see a pop-up warning message.
3. When you are done with the course, you can click the 'Remove From Device' option to delete the downloaded file from your device.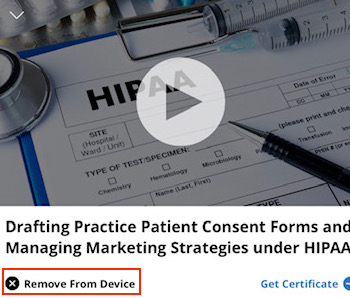 Still have questions? Give us a call at (877) 518-0660 or email support@lawline.com.