To download a course within the Lawline app, follow the steps below:
1. Click on the course you want to listen to and then select the 'Download' button as shown below.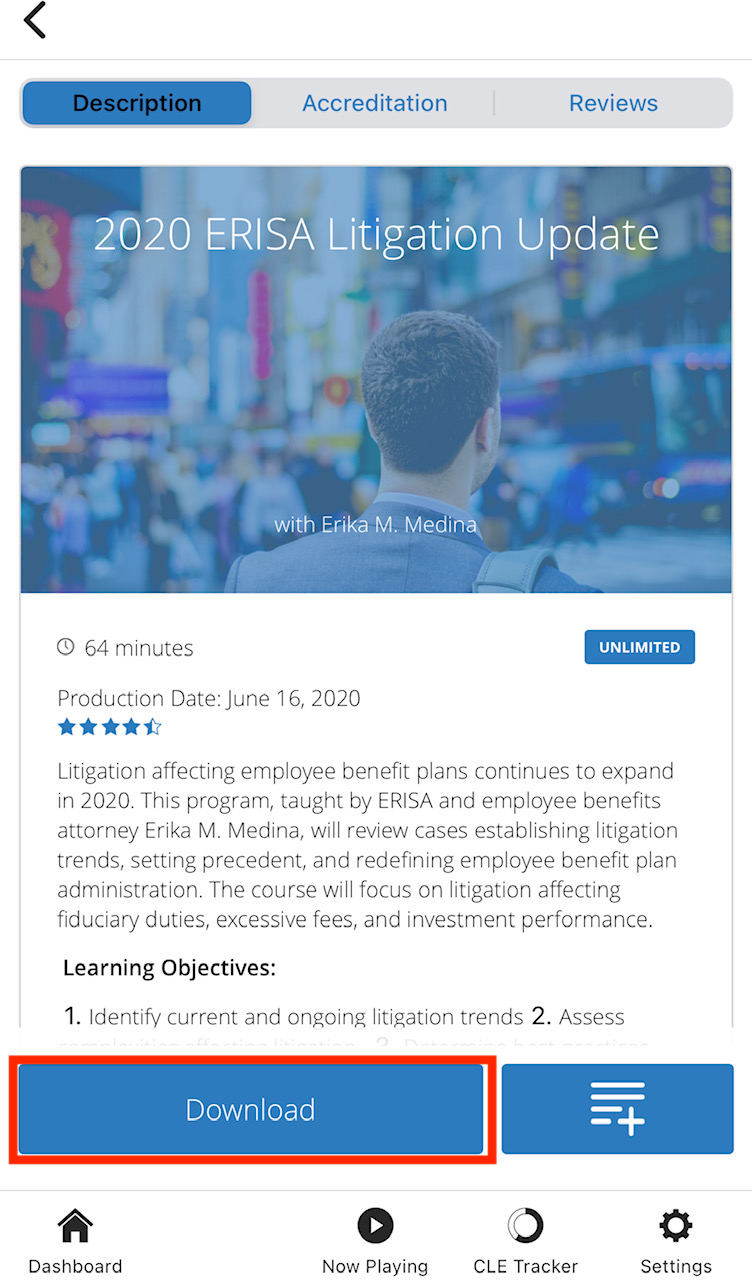 2. Confirm your CLE states and click 'Confirm and Download' to proceed. (Once the MP3 file is loaded the blue 'Download' button will switch to 'Listen'.)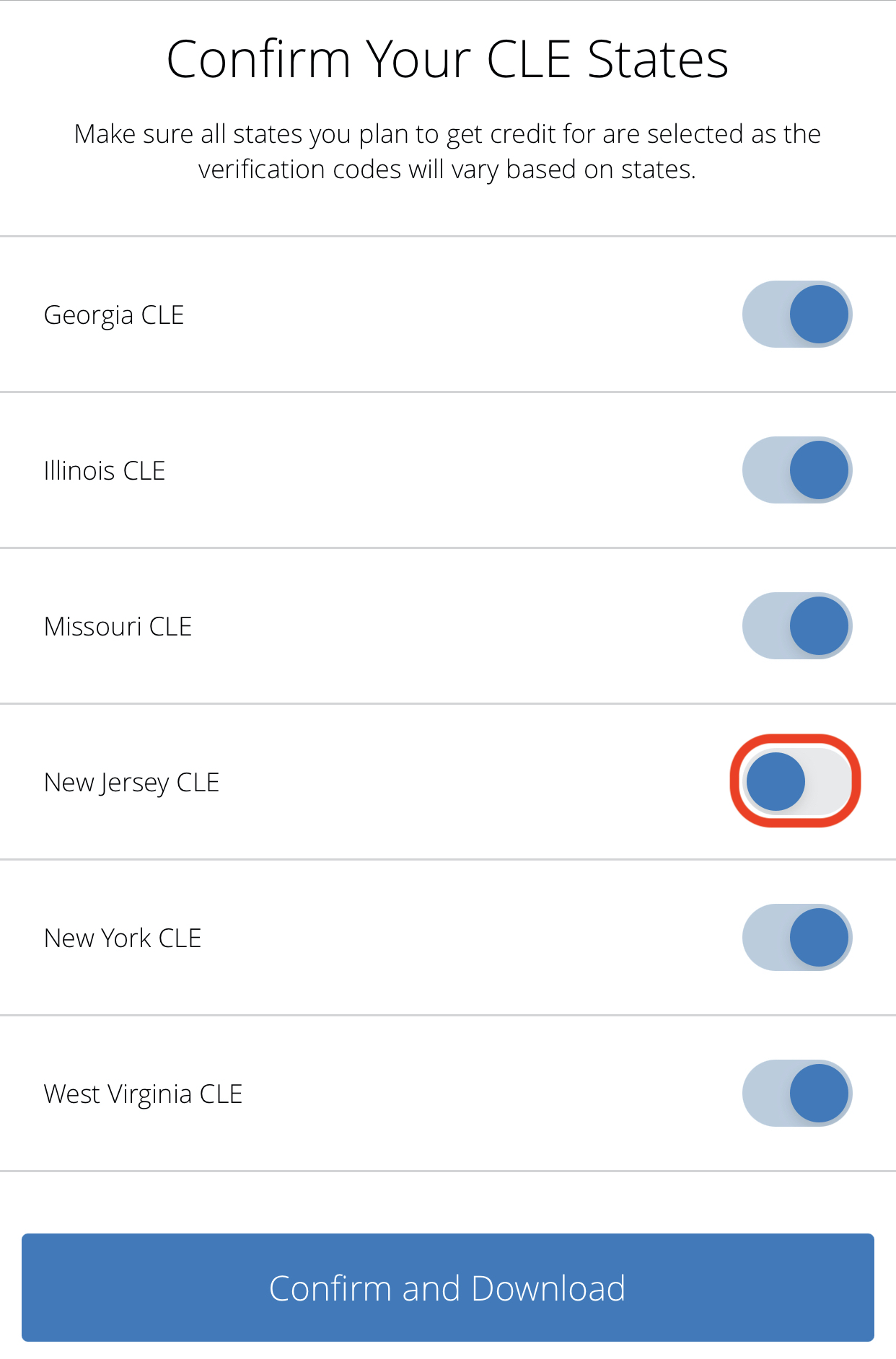 3. Click 'Listen' to begin the course.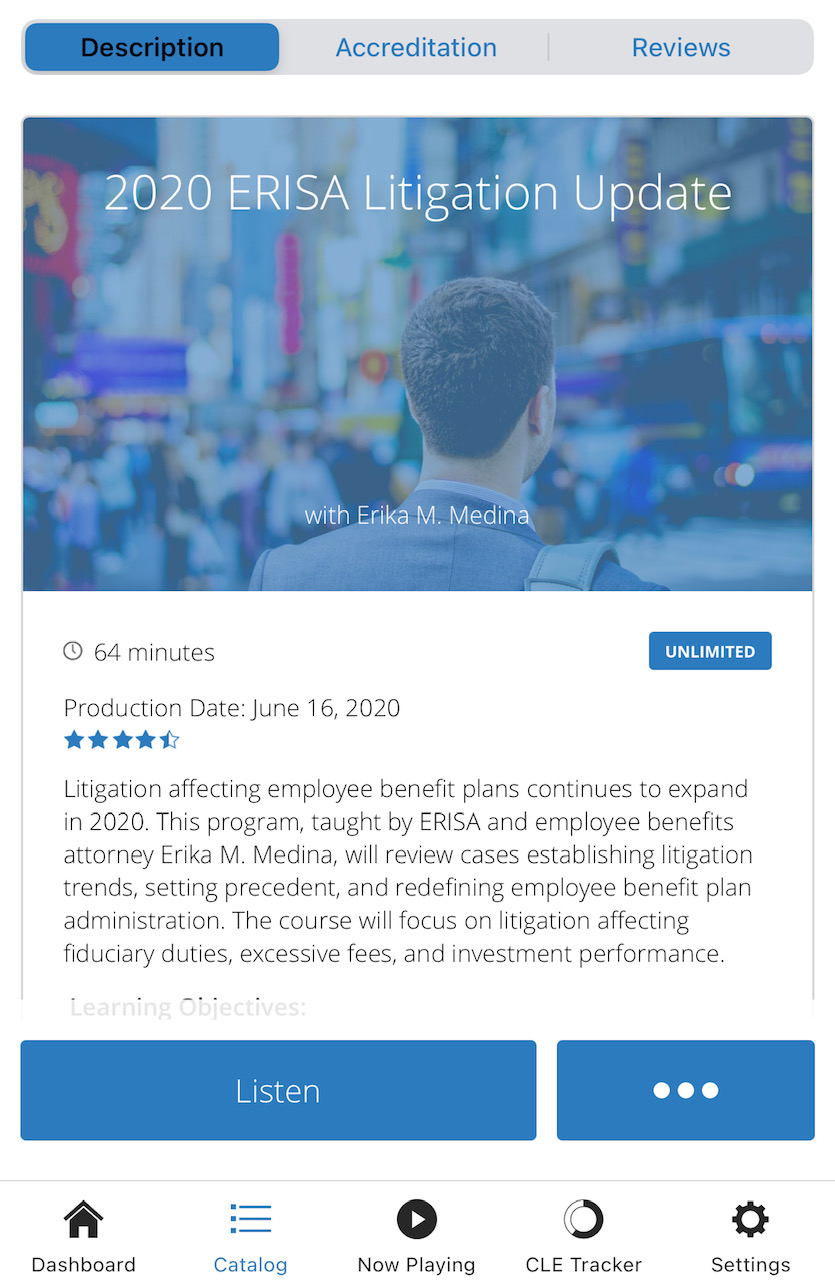 Click the three dots button in the bottom right corner for the options to 'Get Credit', 'View Course Materials' or 'Remove (course) from Device'.
Still have questions? Give us a call at (877) 518-0660 or email support@lawline.com.