To find and register for a Live Webcast, head to the 'Browse' button located at the top left of your screen. Then, click on the Live Webcast Icon on the left side of the page as shown below:

Select your credit state from the drop down menu on the right. This step is important because it ensures that the catalog only displays Live Webcasts accredited in the chosen state.

Once you select your state, you'll be taken to the catalog of Live Webcasts available. You'll have the option to further filter your search by course topic, credit type, and difficulty level. If you click the "CLE State" drop-down menu, you can also select additional credit states and view only courses that are approved in both/all selected states.
Once the page loads, you'll see all the Webcasts available. The Live Webcasts card will display the date, time, and credit amount for the corresponding state(s). Click the 'Register' button to confirm your attendance and add the Webcast to your My Learning Course Center.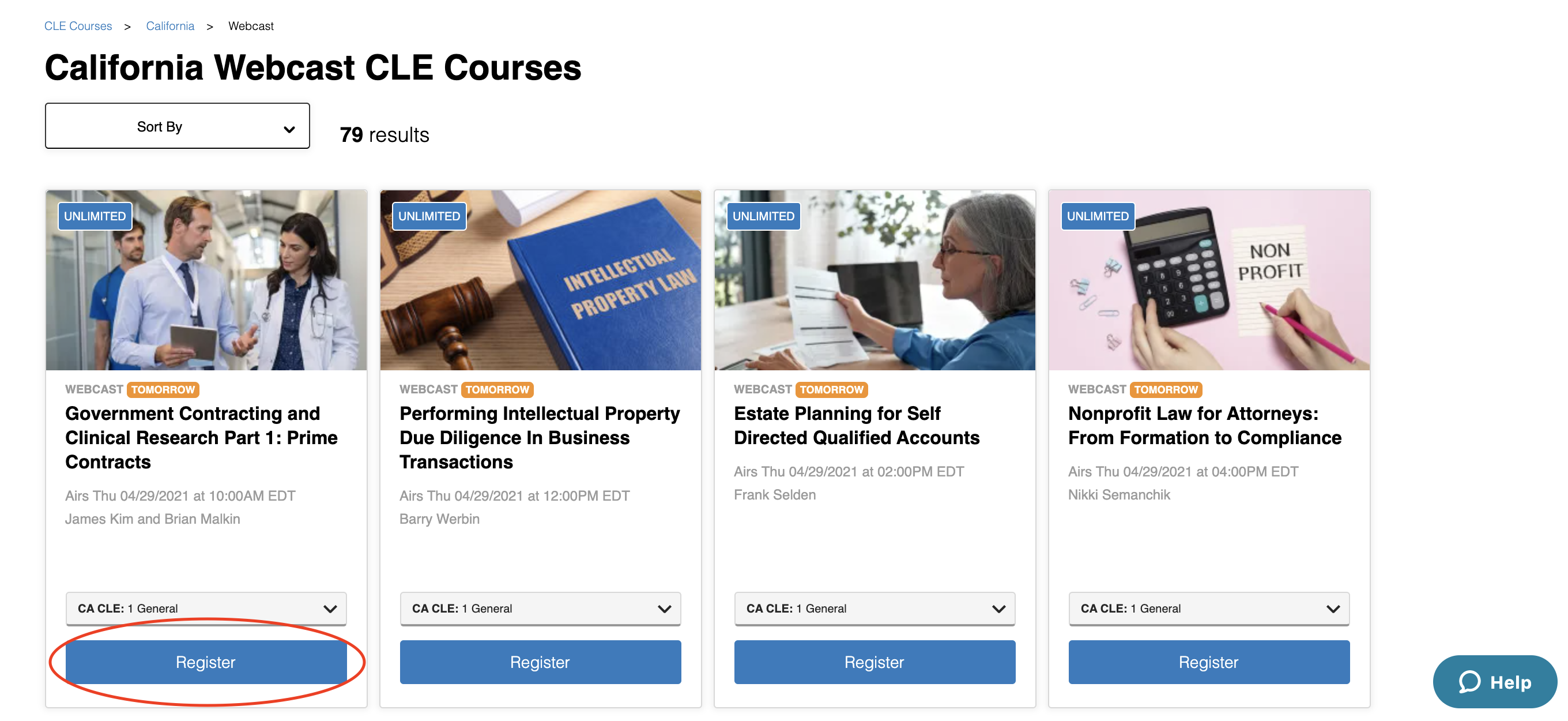 Once you've registered, you'll see a green checkmark and a registration confirmation on the bottom of the course card, as well as the option to add the Webcast to your calendar.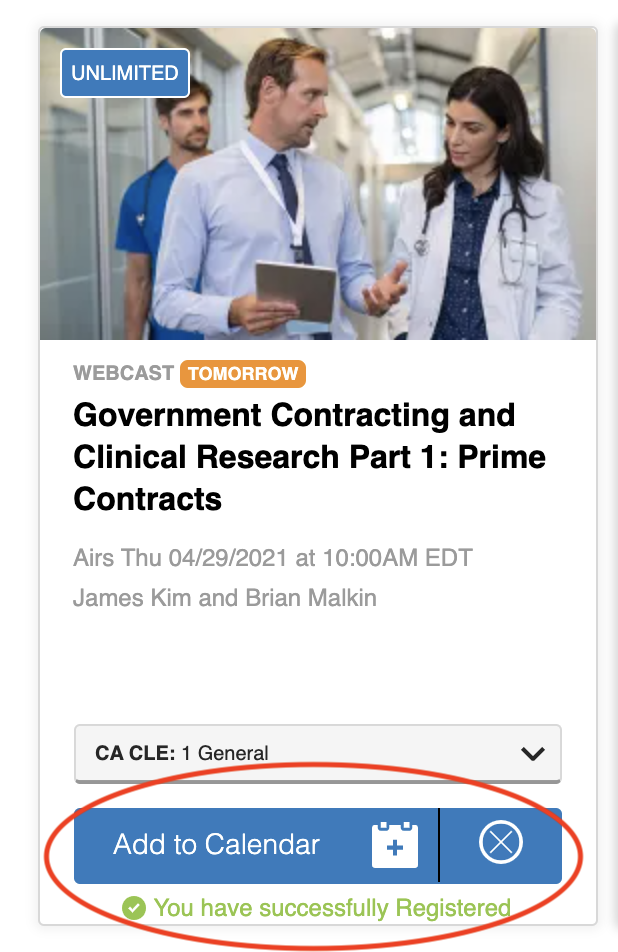 On the day of the webcast, access your account and click the 'Join Webcast' button to join. You can enter the program as early as thirty minutes prior to the broadcast.
Still have questions? Give us a call at (877) 518-0660 or email support@lawline.com.