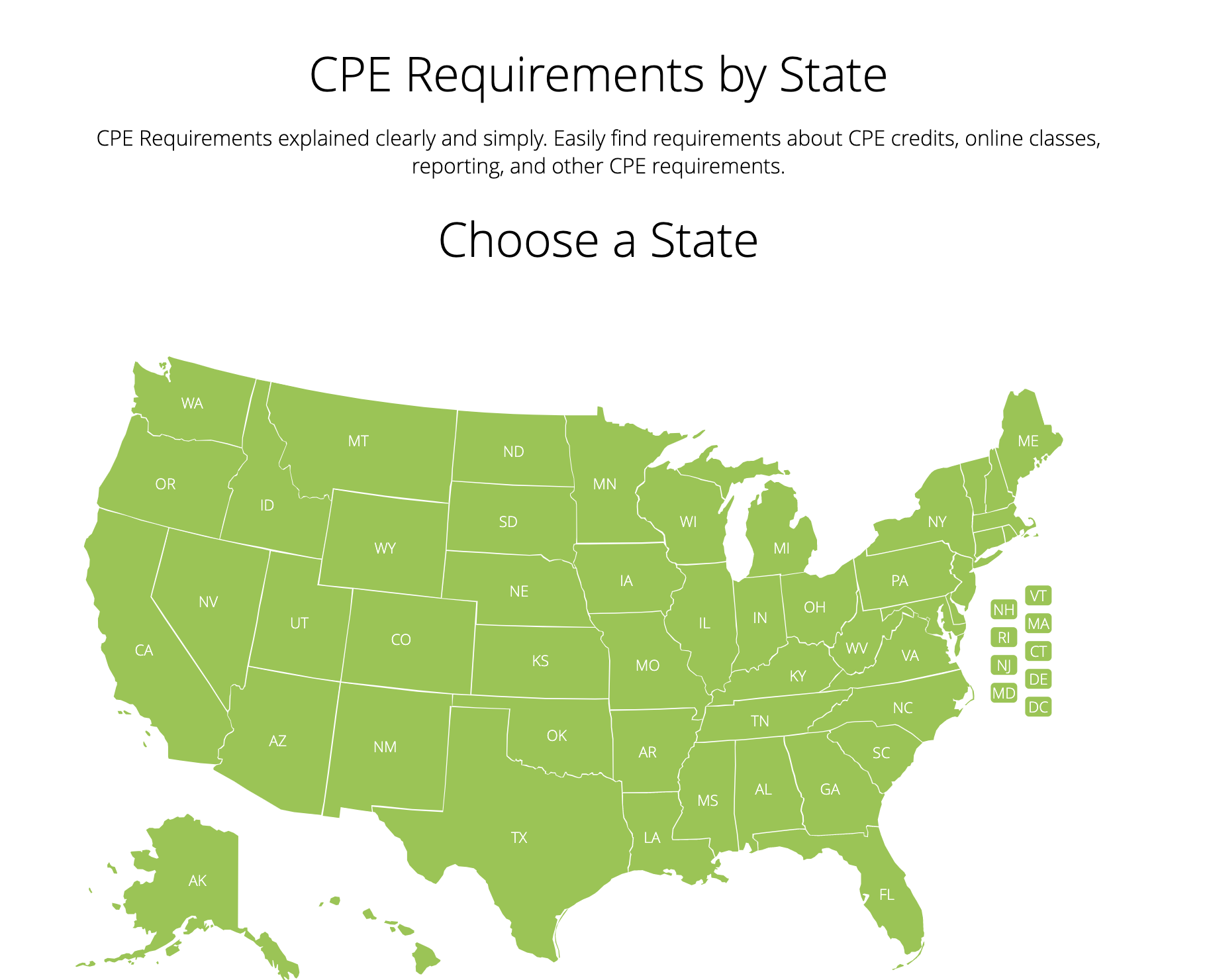 Our CPE Requirements pages explain the CPE requirements for each state and provide contact information for each state board, along with links to additional CPA resources.
Each page contains information about:
The CPE requirement
The deadline to complete credits and to renew your CPA license
Carryover credit
Compliance
To get started, click CPE Requirements located at the bottom of the site under Resources and then click on your state on the map.
Need help or more information? Please contact our customer support team at support@furthered.com or via telephone at (866) 273-0717.